Kevin Burt "Stone Crazy"
$

15.00 Sold Out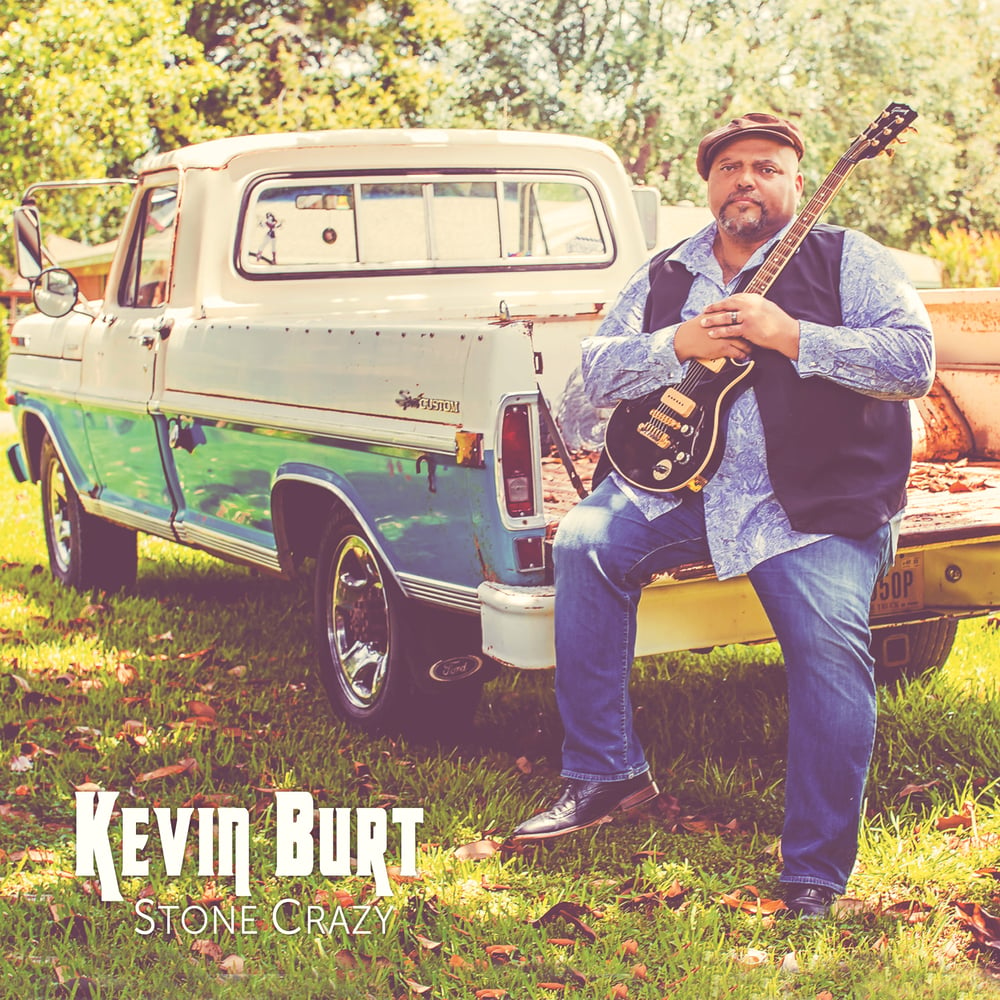 Available 10/16/20...
Kevin Burt will release his brand new album Stone Crazy on October 16, 2020, via Gulf Coast Records. The album was produced by musician/producer Mike Zito and was recorded at Marz Studios in Nederland, TX. Stone Crazy, Kevin's first album on the Gulf Coast Records label, comprises of ten songs all written by Kevin Burt with the exception of the Bill Withers tune Better Off Dead. Burt describes songwriting as a journey, a journey in which he tells stories of observations he's made along the way. The songs on this album are his observations and experiences in life that have shaped how he views love and relationships. Kevin's wife Nicole is his muse and biggest influencer and is the inspiration for many of the songs on this album. Stone Crazy is a glimpse into Burt's journey.
For more than 25 years, Kevin Burt has been electrifying audiences throughout the Midwest dispelling the myth that true blues has no roots in Iowa. His soul-inspired presentation is unique which consistently gets him compared to a range of artists like Bill Withers and Aaron Neville, with the ability to build an audience rapport that has been compared to B.B. King. Kevin is a self-taught musician (vocals, harmonica, and guitar) whose smooth, warm vocal presentation sets a mood of relaxed exhilaration, with a welcome mixture of serious music and infectious humor audiences of all ages seem to enjoy. His voice and presence are powerful. His unique delivery ranges from the sweetest, fullest, juiciest come-on to the most playful growl.
Kevin Burt has won many awards and played many festivals both solo and with his band. In 2018, Kevin "B.F." Burt absolutely crushed it at the Blues Foundations 34th International Blues Challenge (IBC) taking home top honors in three categories. Kevin won first place Solo/Duo, the Cigar Box Guitar Award recognizing him as the best guitar player in the Solo/Duo category, and the Lee Oskar Award for Best Harmonica Player. Kevin was among 235 bands & solo/duo acts from around the world entered into the 5-day event on Beale Street. In 2019, Kevin Burt was nominated for a Blues Music Award for his debut album Heartland And Soul (Best Emerging Artist Album) and was inducted in the Iowa Blues Hall of Fame.
Share