Mike Zito - "Resurrection"
$

10.00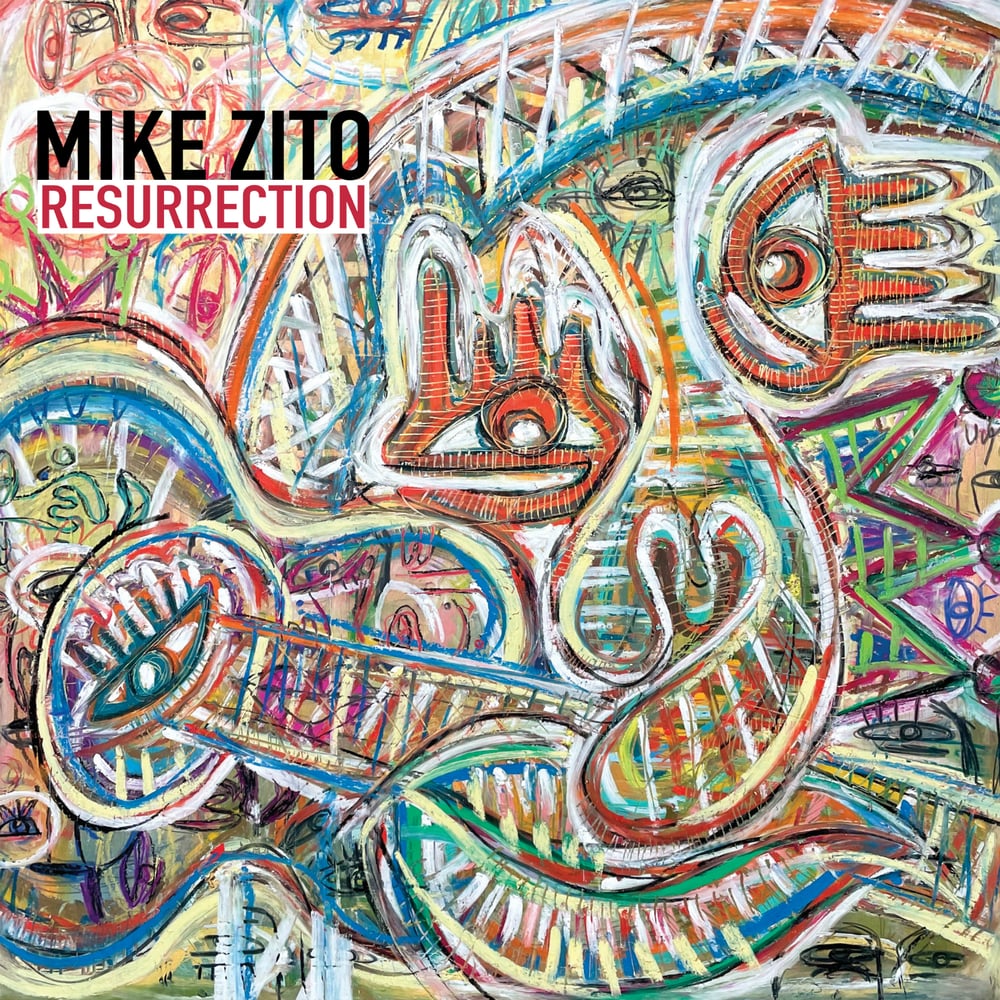 Resurrection CD
Release date: July 16, 2021
"I have songs in me and musical ideas all of the time," volunteers Mike Zito about the new album's genesis. "I write what I can, when I can and try to save it all for posterity. Some of the songs are just songs and they don't always have meaning for me, and some of them become very personal. For me to sing songs and feel them with real emotion, they need to be somewhat personal. Even songs I did not write, I need to feel they explain a part of my thinking or how I am feeling about love, sex, life, death, the world…. Resurrection is an album of feelings, emotions, and is very personal. The title track is how I once almost lost my love, but it came back stronger than ever. I have had this song in me for years, but it only makes sense now to share it with the world. After the year we have had on planet Earth, I believe we all need a rebirth. This rebirth has given me an opportunity to be who I want to be musically and artistically."
Joining Zito (vocals, guitar) on his new musical journey are many musicians who've played with him for the last several years, including: Matthew Johnson – drums; Doug Byrkit – bass guitar; Lewis Stephens – piano, organ; Zach Zito – acoustic guitar; and Lisa Andersen – backing vocals; Eric Demmer – saxophone; and Fernando Castillo – trumpet.
The 11 tracks on Resurrection not only showcase Zito's strengths as a composer, with eight original songs that sparkle, but also as an interpreter of other compositions, with scintillating and powerful takes on tunes from JJ Cale ("I'll Make Love To You"), Eric Clapton ("Presence of the Lord") and Willie Dixon ("Evil").
"I wrote and recorded the music I felt strongest about and I wanted to share it with the world," Zito says." I played my guitar the way I want to play my guitar, not the way anyone says I am supposed to play my guitar. I sang the way I wanted to sing – in my voice with my emotions. I had David Z produce for me again after a few years apart. We have now worked on seven albums together and I believe he understands my music and helped me to shape this album to be strong in the year 2021. This is an album that requires deep listening from beginning to end. The album cover art is an original painting by an amazing South Korean Artist, Yool Kim. She has captured the feeling of soul and light at the end of struggle. I am excited for people to hear this music. I believe it is a wonderful album of songs, stories, and sonic waves of electric guitar that convey darkness before the dawn. I am once again excited about love and life and music."
1. I'll Make Love To You
2. Don't Bring Me Down
3. Dreaming Of You
4. In My Blood
5. Presence Of The Lord
6. When It Rains
7. You Don't Have Me
8. Damned If I Do
9. Running Man
10. Evil
11. Resurrection
Share