Ole Lonesome - "Tejas Motel" CD
$

20.00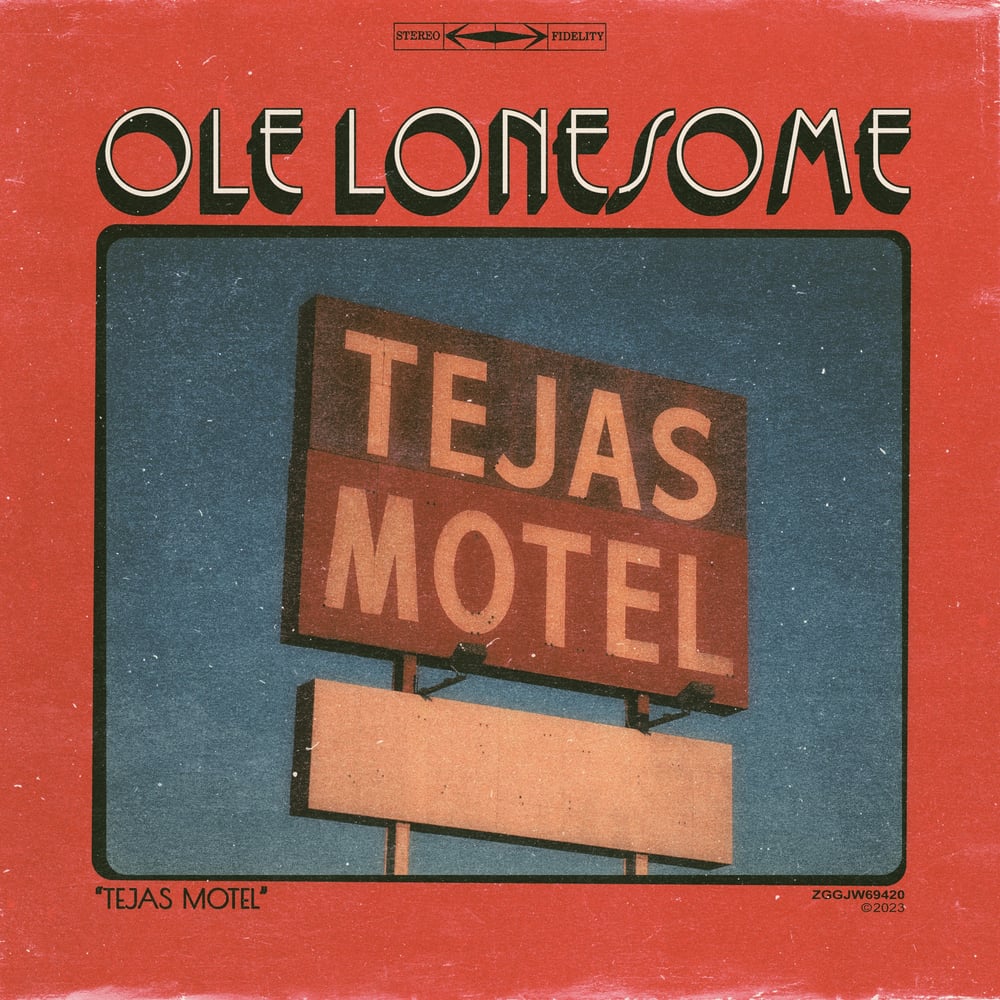 Tejas Motel CD
Release Date: July 14, 2023
Gulf Coast Records announces the signing of five-piece south Texas-based blues/rock band, Ole Lonesome, and will release the group's label debut album, Tejas Motel, on July 14.
Born in the oil swamps of Beaumont, Texas, and raised on the blues, Ole Lonesome is a blue-collar swamp rock band with its ear tuned to the past and boots to the future.  With their love of tone and electric live performances,  Zachary Feemster (vocals and guitar), J. Wesley Hardin (bass), Gregory Mosley (keys), Jimmy Devers (drums), and Greg Achord (guitar) look to recreate the colors of decades gone and take their music through the stratosphere. Ole Lonesome joined label head/co-producer Mike Zito at Dockside Studio in Maurice, Louisiana, to record the new album.
"After a gig in Deep Ellum, something caught my eye just outside the city off of the highway, an old sign that read 'Tejas Motel," explains Zachary Feemster about the album's title origin. "Instantly, I knew this was my inspiration for the album and I had to describe this place with the titles and lyrics. As we started writing, the songs were coming effortlessly and each one was becoming a player in the story of Tejas Motel. The riffs were tuff, the vibe was gritty, and they were sitting comfortably in that grungy motel chair. When you listen to the title track, I think you'll really grasp the vision we were trying to convey. I wouldn't necessarily call it a concept album, but I can definitely say that if each song was a character, they would be well acquainted with each other. The energy between the songs strengthens the vision and brings to life the story of Tejas Motel."
"I have known Zach Feemster for 20 years," said Mike Zito in announcing the signing. "He toured with me and my band in 2011 for my Greyhound album. This group he has put together is a serious rock 'n' roll blues machine. They have the fire of Southeast Texas in their hearts and the gritty sound to prove it.
This album will be a big sound on the Roots/Blues scene - it's modern yet old school at the same time. A true band that plays with energy and purpose, and I am super proud to have Ole Lonesome on GCR."
"We are beyond ecstatic to announce the upcoming release of our debut album on Gulf Coast Records," said Zachary Feemster, "and honored to have collaborated with some big names like Mike Zito and Kid Andersen. Recording at Dockside Studio was such an awesome experience for us all, and we are excited to share Tejas Motel with our fans and the world."
TRACK LISTING AND CREDITS
All songs written by Zachary Feemster, J. Wesley Hardin, Greg Achord, Gregory Mosley, Jimmy Devers
Yvette
Gold Chevy
Steady Mistreater
Momma's Worry
Easy Street
Lo Key (featuring Mike Zito)
Ain't No Good
The Fool
Natural Fact
Tejas Motel
MUSICIANS
Zachary Feemster (Vocals & Guitar)
J. Wesley Hardin (Bass)
Gregory Mosley (Keys)
Jimmy Devers (Drums & Percussion) 
Greg Achord (Guitar)
Featured Artist: Mike Zito (Guitar) on Lo Key
Share